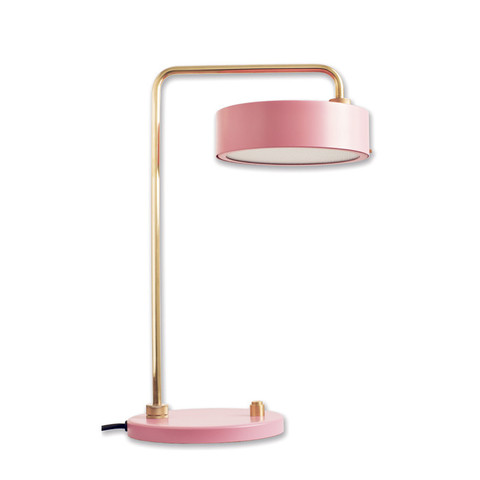 Petite Machine Bordlampe Lyserød – Made by Hand
Materiale: Messing
Mål: H 50 B 35 cm
Lindholdt Studio is owned by two brothers Martin Lindholdt Madsen & Flemming Lindholdt Madsen. We started our collaboration 15 years ago, with Flemming as the designer and Martin as salesrepresentative. The collaboration is very tight and both of us are now involved both sales and design (-:
Lindholdt Studio has been working with custommade solutions in the past 15 years, in 2014 we decided to focus on products. We have a weakness for lamps, so our first product is the lamp 'Petite Machine'. Our inspiration mainly comes from the 30th, 50th, 80th and present time. Our aim with 'Petite Machine' is to get a modern classic feeling, in time, shape and materiel.
The lamp is produced with modern technology and old craftsmanship. For Lindholdt Studio it is very important to create a lamp that has been touched by human hand – to personalize it.
All production of 'Petite Machine' is in Denmark close located to our studio.
Right now we are working with a number of new products for Lindholdt 2014, where one of the designs is a mirror with a light with in.